Removal
Removals can take place from Tuohy Funeral Directors Funeral Home, your Residence or from Hospital.
Tuohy Funeral Directors'  Funeral Homes are especially designed to meet your family's needs. We can facilitate your removal being open to the public or kept private – family only.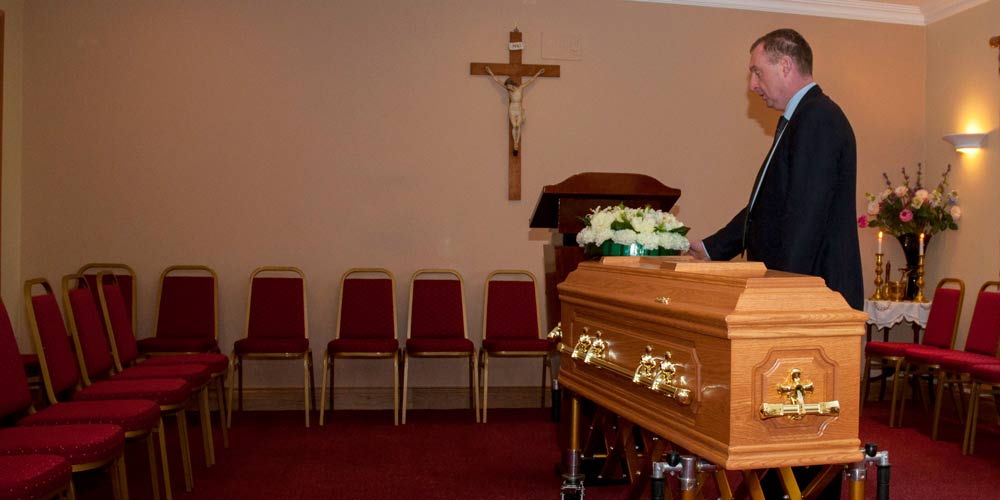 If you choose to have a traditional Wake at home, we will help you in every way we can. We will bring the deceased to our funeral home to be prepared for burial and then return the deceased to your residence, until it is time for removal to the Funeral Ceremony.
Most Hospitals would have a mortuary for funeral use. We can work with the Hospital on your behalf to arrange a removal ceremony in the hospital mortuary if that is what you want.
Most hospitals now insist on embalming. This would have to be done in our Funeral Home and then the body would be returned to the hospital mortuary.